What to see in Kaunas? – is an actual question for almost each traveler who decided to take a challenge and visit Lithuania. In my experience, day trip is a good idea but not the best choice because there are many wonderful places to visit and various attractive things to do in Kaunas.
That article is particularly related to sightseeing tour in the city. So, it's a short list of gorgeous places to visit in Kaunas.
1

Pazaislis Monastery

Pazaislis Monastery is a number one on the list. It's an amazing treasure of the late baroque epoch. The Sacral Ensemble consists of marvelous Church and Camaldoli Nunnery. In the Church you are welcome during the Holy Mass time each Sunday on 11 a.m. or you can reserve an excursion in the magnificent ensemble (it should be reserved in advance).

Pazaislis Monastery is located a bit further from the city center in a wonderful place surrounded with forest and Kaunas Lagoon. An impressive architecture and pleasant atmosphere will fulfill your trip with the best memories of visitation in Kaunas.
2

Kaunas Castle

In Lithuania many castles were built from wood at first and just later on rebuilt from more durable materials as stones or bricks. So, it's the main reason why not many castles remained till these days. Therefore, Kaunas Castle is the lucky one. It's located in a beautiful place aside the confluence of Neris and Nemunas Rivers. Also, the Castle is easily accessible from the Town Hall Square through the small streets of the Kaunas Old Town.
3

Liberty Avenue

Liberty Avenue is the main pedestrian Street in Kaunas. Many cafes and great restaurants are situated there. Liberty Avenue starts from the stairways to Paroda Hill and leads straight to the Kaunas Old Town.

Its length is more than 1.5 kilometer, so Liberty Avenue is a unique place to visit in the city center. Unfortunately, from 2015 it's under the reconstruction.
4

Town Hall Square

Town Hall Square is one of the most beautiful squares in Kaunas center. It's surrounded with historical buildings such as Zabielu House (was built in XVI century); Sirucio Palace (XVIII); St. Francis Xavier Church (XVIII); the old Post Station (XIX) and the others. However, the most catching building is a charming Town Hall which is perfectly visible from various parts of the Square.

Next to its entrance you can take a closer look to the historical wax melting furnace which stood there in the XV century. Nowadays it's hidden into the ground. Many tourists visit Town Hall Square all year round, thus you won't be disappointed by adding this picturesque site to your list of what to see in Kaunas.
5

Sugihara House

Chiune Sugihara was Japan consular officer who risked his career for other lives. In Lithuania Ch. Sugihara resided during the first years of Second World War. That period was extremely difficult because many refugees were trying to escape of warring Europe.

It's known that Ch. Sugihara saved lives for about 10 000 Jews. During your visit in Kaunas you are welcome to the Museum 'Sugiharos namai'. It's located a bit further from the city center in Vaizgantas Street but it's really worth a visit.
6

Cathedral of St. Peter and St. Paul

This magnificent church is another spot in our 'What to see in Kaunas?' list. Cathedral of St. Peter and St. Paul is situated in an amazing pedestrian street of Kaunas Old Town aside the Town Hall Square. It's known as one of the most significant church in the city.

During the XX century Cathedral of St. Peter and St. Paul was awarded the title of Minor Basilica by Pope Benedict XV. In 1993 Pope John Paul II visited Lithuania and the Kaunas Cathedral was chosen as one of its pilgrimage stops.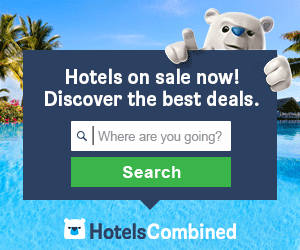 At these days, the elegant memorial board reminds us about that holy visitation. You'll find it on the columns opposite to the side entrance in the end of the Cathedral.
7

National M. K. Ciurlionis Art Museum

National M. K. Ciurlionis Art Museum is one of the oldest museums In Lithuania. It was established in 1921. Nowadays it's widely expanded. The museum consists of M. Zilinskas Art Gallery, Devil's Museum, Kaunas Picture Gallery, M. K. Ciurlionis Art Gallery and others. Each of unites are divided according to the particular theme.

For example, in the M. K. Ciurlionis Art Gallery you'll see magnificent art of M. K. Ciurlionis pictures collection. Meanwhile, in the M. Zilinskas Art Gallery you would be pleased with wonderful art works of foreigner artists. Each unite is located in the completely different place, mostly around the city center, so it's easily accessible on foot (except V. K. Jonyno Gallery and M. K. Ciurlionis Memorial Museum). You are welcome to visit at least one of those excellent museums in Kaunas.
8

Devil's Museum

Devil's Museum is a unique one because you couldn't find other such a museum in all over the world. More than a thousand devil images in the various different forms are collected there. The Museum was established in 1966 and nowadays it's well known as a part of National M. K. Art Museum. That's an amazing place for folk art lovers. So, if you have doubts about what to see in Kaunas, you should throw it away and visit this unique museum.
9

Perkunas House

Kaunas Old Town is full of wonderful architectural gems. Perkunas House is one of them. It was built in the second part of the XV century. Perkunas House is well known as original monument of Gothic architecture in Lithuania.

From the outside you might clearly see some architectural features which are typical for Gothic epoch. Interior was reconstructed several times according to the changing its purposes. Firstly it was constructed as a living house but the main purpose had changed with time. Nowadays, you are welcome to the A. Mickevicius Memorial Museum which is established in the House.
10

Ninth Fort

If you're history lover and still not sure what to see in Kaunas, Ninth Fort would be a perfect choice for you. It was built as a defensive fortress of Kaunas city in 1913. However, during all that years it was used for various purposes: such as a prison, storage of goods, a museum and so on.

In the most tragically historical period Ninth Fort was called as a 'Death Fort' because more than 49 thousand people from various countries were murdered there. In Kaunas it's knows as one of that kind of places where you can 'feel' the horrible historical past.
11

St. Gertrude's Church

St. Gertrude's Church looks amazing, old and smallish church from outside. The atmosphere of inside is absolutely cozy and peaceful. It's one of the oldest Gothic churches in Lithuania. St. Gertrude's Church was built in the second part of XV century. If you decided to visit the Church, don't forget the Candles Shrine which is situated in the Church's basement.
12

Kaunas Old Town

Kaunas Old Town is like a heart of Kaunas city. It's located near the Confluence Park of Nemunas and Neris Rivers. The stony pedestrian path (Vilnius Street) connects Liberty Avenue and Town Hall Square, so you can feel the different between modern city life and the charm of Old Town atmosphere.
Wonderful restaurants and cozy shops are situated in historical buildings from both sides of the main street. Little further you'll see the architectural treasure from Renaissance, Gothic, Baroque epochs and historical monuments.
13

Church of St. Michael the Archangel

As you already recognized, many charming churches are added to the list of 'What to see in Kaunas?'. Church of St. Michael the Archangel is one of them. It's a huge white church with five magnificent domes and massive columns.

I believe that it's impossible to pay no attention to that building. The Church is situated in the middle of the Independence Square and it's perfectly visible from almost each corner of the Liberty Avenue. From 1996 the Church of St. Michael the Archangel is attributed for needs of Lithuanian Army Kaunas Crew.
14

Military Museum of Vytautas the Great

Military Museum of Vytautas the Great is a perfect place for history lovers. The first exposition of the Museum was opened in 1921. At these days you are welcome to visit many catching expositions such as 'Global Arms Revolution (from the XVI to the XX century)'; 'Historical Rebellions in Lithuania'; 'Lithuanian Army in 1920-1940'; memorial exposition of 'Lituanica' and so on.

Military Museum of Vytautas the Great is situated in K. Donelaitis Street and it's easily accessible from the Kaunas Liberty Avenue. It takes about four minutes to reach the Museum on foot. So, you shouldn't hesitate and take a bit of your time for visiting Military Museum in Kaunas.
15

Valley of Junipers

Valley of Junipers is a wonderful place for relaxing stroll in the nature. It's situated about 25 kilometers away from the city center. So, the best way to reach the Valley is traveling by car. Unfortunately, at these days it's not such a popular place as Pazaislis Monastery but I believe that it's worth to be on the list of 'What to see in Kaunas?'.