1

Don't miss a chance to try the best SPA services

You can miss many things to do in Palanga but loose an opportunity to experience the best SPA procedures in the Baltic States would be a shame. Hippocrates once said that 'The way of health is to have an aromatic bath and a scented massage every day'. Benefits of healing SPA procedures are well known in all over the world.

SPA rooms are places where deep rest and tranquility replace stressful minds and tense rhythm of life. Enjoyable evenings in steam bath or pleasant treatments are the great things to do in Palanga during your stay. Although, rest in the SPA complex isn't the cheapest way to take a breath but prices of SPA procedures depend on the level of services provided. So you're free to choose.
2

Have fun in J. Basanavicius Street

J. Basanavicius street is the main pedestrian avenue leading down to the famous Palanga Bridge. The avenue has to offer plenty of  bars and restaurants with live Lithuanian music, nightclubs and other attractions to suite everyone's taste.

All of that makes it the most crowded place in the town where all the nightlife buzz happens in the summertime. During other time of the year, J. Basanavicius street is usually empty and most of the bars and restaurants are closed until next summer.
3

Spend the afternoon in Birute's Park and Amber Museum

If noisy Basanavicius street is not for your taste, stroll in Birute's park must be on your things to do in Palanga list. The park was built by famous French architect Édouard François André in historical sacred pagan forest more than a century ago.

Perfect combination of wild and cultivated nature featuring beautiful statues and flower gardens make it one of the most beautiful parks in whole Eastern Europe.

While strolling in Birute's park we recommend visiting great neo-rennesance mansion in the middle of the park which is now occupied by Amber Museum.

Last but not least, there are live classical music events in Birute's park. Palanga' Orchestra gives a free performance for city guests every Thursday, Friday and Saturday on 6:30 PM in the summertime. There's also annual concert cycle "Night Serenades".
4

Relax on Palanga Beach

Most of Lithuanian tourists come to Palanga to relax on the beach of the Baltic Sea and get a little tan. However, if you're used to hot and sunny Mediterranean beaches, don't expect the same in Lithuania.

Water temperature seldom reaches 20 degrees celsius, usually averaging about 18 degrees. Even though there are only few weeks of really good Summer weather per year, Palanga Beach is offers plenty of activities for different tastes.

If you're more into youngster activities, there are plenty of bars where you can sip a cocktail on a terrace while listening to popular nowadays hits. If you like sports – get yourself involved in one the many beach volleyball courts. If you're keen on relaxing strolls across the seashore, you should try yourself in searching the Baltics gold – amber stones.

Plenty of different options make Palanga beach one of our top picks for the best things to do in Palanga.

Even more, the exceptional feature of Lithuanian beaches is gorgeous sand dunes that you can use as a shelter from strong winds that are quite common in Palanga. So, dunes are the great place to get a tan, since there is way warmer than on the actual beach.

Although, the most exceptional dunes are situated in Nida, Palanga will offer you constantly changing seashore. When it gets extremely windy, the dunes are gradually shifted and the sand starts to get washed away by the sea. Even more, once or twice a year things get extreme in some parts of the beach when it becomes flooded. That's really something to experience.
5

Experience the Nightlife

Palanga is definitely seasonal town because at any other period of year except summer time nightlife is almost dead there. No alluring nightclubs and almost no drunk people in the town center. Strange, isn't it?

However, at the summer time all fantastic nightclubs open and the main pedestrian street floods by furious youth and wild music sounds. So, tranquility and silence are really inappropriate words for describing the atmosphere in the tourists beloved J. Basanavicius Street then.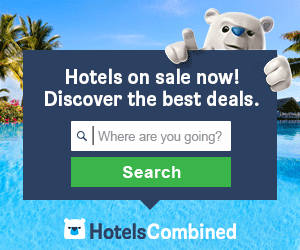 The most popular nightclubs are called 'Basanova'; 'Exit' and 'Sachmatine'. All of these clubs are located quite near to each other. Thus, you can easily pick the most suitable for you. Entrance prices usually are quite similar but it can vary depending on the planned night program in the club.
6

Experience gorgeous bicycle routes

If you're not sure what to do in Palanga, you should consider trying the cycling paths. It's not really matter what does cycling mean to you. It might be a passion, a part of the daily routine or a great idea for adventures day. Any way, Palanga is a great choice for your holiday destination.

This lovely town is almost in the middle of impressive cycling path that connects Klaipeda to Sventoji. Even more, the same cycling path can lead you straight to the Curonian Spit and to foreign tourists beloved Nida town. Approximately 90 kilometers long cycling path mainly runs along the Baltic Seashore. However, several sections of it become a part of roadway thus, you should keep in mind at least the basics of driving rules.

Also, good news for sightseeing lovers. From this summer you can easily reach almost each amazing sights in Palanga by bike. Huge cycling route connects both sides of the town, so you can avoid traffic jams by cycling via Vytautas Street.

What to do if you come to Palanga without a bike? During the summer you'll have no difficulties to rent a bike. Even more, you have an opportunity to choose from some options. The prices vary from 3 to 15 Eur/h.

Therefore, for those who are planning to visit Palanga town on Autumn or Spring seasons, we would recommend to bring the bike from home because it might be really problematic to find it for rent.

Cycling day trip is absolutely great thing to do in Palanga because it's a wonderful town with superb cycling paths. Even in the town center you can easily reach Palanga Bridge, Birute's Park, Musical Fountain or the main marketing places.

After you have visited all stunning places in Palanga, the route to Sventoji Town or cycling highway between Palanga and Plazes Lake are waiting for you. Both of these bike paths are leading through the pine forest not far from the Sea. So, the wonderful sunset view or pleasant dip in the water might bring you more fun during this day trip.
7

Great outdoor activities in Palanga

If you're one of those enthusiasts that can't imagine holiday without some discharging workout hours per day, Palanga is absolutely a great place for you. Fantastic tennis courts, great basketball courts and beach volleyball courts are situated in the fresh air next to the Baltic Sea.

Some of the hotels have their own courts that are adjusted only for hotels guest. However, you can easily find free courts for volleyball or basketball match as well. The majority of tennis courts are private but you're welcome to rent it for an hour or so.

Running lovers might be surprised with an amazing running path called "Labrytys". It's situated in the pine forest aside the Baltic Sea and it lasts for about 6 kilometers. In addition, "Labrytys" has exceptional features such as attractive sport grounds in the open air and a little sense of trial running. So, sports lovers might find many awesome things to do in Palanga during the holiday time.
8

Stop for a second in the Musical Fountain square

Without a doubt, visiting the Musical Fountain Square is an essential thing to do in Palanga at the summer time. Each summer day at 12.01 pm and once per hour from 14 pm to 20 pm  the fountain goes crazy for about 3 minutes and starts "to dance" according to the most popular hits such as L. Fonsi – Despocito, M. Buble – Feeling good, M. Jackson – Billie Jean and others.

Also you're welcome to order your beloved song at any time during the fountain open hours. Price is 3 Eur for one song – that is really luxury attraction.

Therefore, if you still have unplanned evening in Palanga, you should spend the evening in the Musical Fountain Square. At 9 pm the fountain starts its free show that lasts for about 45 minutes. So, even this Musical Fountain isn't such famous as Magic Fountain of Montjuïc in Barcelona and hasn't such a historical past as Trevi Fountain has but it's still worth a visit.
9

Enjoy sunset on Palanga Bridge

Baltic sea is on the western shore of Lithuania resulting in amazing sunset panorama and dozens of couples sharing their love while watching gorgeous sunset. Add beautiful wooden Palanga bridge that goes around 400 meters to the Sea and you'll get perfect combination for your romantic evening with your beloved one. Is it worth adding to your things to do in Palanga list? Absolutely!
10

Take a Dip in the Baltic Sea

Don't you know how to reach the Sea shore? Actually, it doesn't much depend on where you are staying in Palanga. Usually, each pathway through the pine forest toward the Baltic Sea will leads you on the beach. You can feel free to choose where you would like to take a pleasant dip in the restless Baltic Sea.

Mostly holidaymakers gather around the Palanga Bridge. So, if you wish to keep away from the wild music and furious youth, you can choose the lovely places a bit further from the bridge. In our experience the best thing to do in Palanga is to get up as early as possible, take a dip in the Sea and enjoy fantastic morning atmosphere.

What do you like to do when you're on holiday in resort town? Maybe you've already been to Palanga?