Lithuania is a nice country and locals are friendly people. 🙂 We love to give advises and there is one for you. As Lithuania has all four seasons, you should prepare for cold winter or warm summer. During the coldest day temperature might fall till -25 C and in the hottest days thermometer might show around +35 C. Also, rainy days or snow blizzard are quite often during these periods.
Nevertheless, late spring and early autumn usually are rather warm and sunny. So, warm clothes and shoes during the winter might seem like additional weight in your pack but it surely will become your greatest friend. Also, there are more significant facts about Lithuania that you might want to know before traveling to this beautiful country.
Useful Facts about Lithuania
Language
Usually foreigners describe Lithuanian language as really difficult one. Though, reading in Lithuanian is less difficult than in other languages such as French or English. Almost each time Lithuanian words are saying exactly as written. What is more, even though Lithuania is a small country, our language has some slightly different dialects in each region. So, you shouldn't be surprised if the same word sounds a bit different in the north – west and southern parts of the country.
Currency
Lithuania is one of the euro-area countries. Thus, you can use euros while traveling to Lithuania because it's national currency from 2015.
Population
Almost 3 million people.
Electricity
European plug
Airports
You are welcome to reach Lithuania via three airports. The largest one is situated in Vilnius (VNO). The second one is located in Kaunas (KUN). The third is the smallest one and you'll find it near the Baltic Sea in Palanga Town (PLQ).
Accommodation
There are several ways to choose a place for staying in Lithuania. You can book it online or find a lovely place via Couch Surfing websites. In the cities many great hotels are waiting for guests. However, resort towns such as Palanga give an opportunity to find an accommodation during the lovely stroll in the town. Many signs remark that you are welcome to rent a room or apartments in the locals' houses.
Internet
Usually free Wifi zones are marked somehow. For example, 'Wifi' sticker on the window, signs on the benches or doors. On the other hand, each larger supermarket, cafes around the city center and restaurants has free Wifi networks.
Speed Limits
Kilometer is a main unit of distance in the country. If you are traveling by car, you should keep in mind the rules of speed limit in Lithuanian roads. The table below gives fast information about speed limitations for cars.
| | |
| --- | --- |
| Name of road or area | Speed Limits |
| In the cities, towns and villages | 50 km/h |
| Regional roads with asphalt coating or concrete pavement | 90 km/h |
| Gravel road | 70 km/h |
| Expressway | 110 km/h during the time from April 1 till October 31. 100 km/h during the cold period from November 1 till March 31. |
| Highway | 130 km/h during the time from April 1 till October 31. 110 km/h during the cold period from November 1 till March 31. |
Transport
The most popular transport between cities is a bus. You can reach almost each town or village from the main bus stations in the biggest cities. Nevertheless, as Lithuania is a small country sometimes you can't avoid transfer between the buses.
Other type of transport is train network. If you're planning to travel from Vilnius to Kaunas or vice versa, express train is a great option. Trip duration is rather similar to the bus journey, but traveling by train frequently is more pleasant.
For those who are planning to use public transport, it's good to know that each city or larger town has its own ticket rules and pricing systems.
Budget
Eastern Europe is a wallet friendly destination. Many popular sights are totally free and food prices shouldn't frighten you while traveling to Lithuania. For instance, you can spend about 6 euros for one portion chicken dish and a cup of cappuccino in Kaunas Old Town.  Caesar salad with chicken might cost about 3.50 € and you might pay around 4 € per person for daily lunch specials. So, lunch for family of four might cost about 16 € or even less. It depends on what cafes you prefer. Surly, your budget might rise in the capital or resort towns.
Possible Issues
Misunderstandings might be the main issues you'll get during your trip in Lithuania. English language is really popular among young people and in the biggest cities. However, in the smaller towns or villages the majority of adults speak better in Russian than in English, so it's worth to know some words in local language.
Annual Festivals
Summer is the best time for festivals in Lithuania. Perhaps it's the main reason why all bigger festivals are held during that season. Many of them such as 'Pazaislis Music Festival', 'Galapagai', 'Kaunas Jazz', Akaciju Aleja' and 'Blues Night Lithuania' are closely related to the music. Though, each of them is unique and attractive. By the way, it's a great place for listening beloved music and meeting cheerful local people.
Dishes worth to taste
'Balandeliai' and 'Cepelinai' are yummy dishes you must taste while traveling to Lithuania. Also, if you love to take challenges, you can try 'saltibarsciai'. It's the red soup with cucumbers, beetroots, eggs and kefir. It's served with boiled or baked potatoes as side dishes. Saltibarsciai is the cold soup, so it becomes extremely popular between locals in the hot summer period.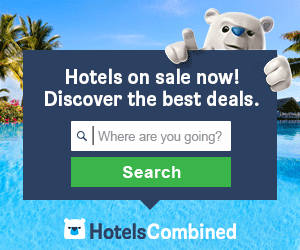 Gifts & Souvenirs
Each of us loves to have great memories from exiting journey. Frequently, small gifts and souvenirs from special places fulfill the empty gaps in our travel bag. So, question: 'What associate with particular culture or way of life' is rather familiar for each traveler.
For those who are traveling to Lithuania, I recommend to keep an eye on Amber Jewelry, Beeswax Candles, A Jar of Honey, Lithuanian Clay Jugs and Wooden Bowls. The best places to find each of those wonderful goods are annual Fairs which take place in the biggest cities several times a year.
Tips in Restaurants/Cafes
Usually tips will not include in your receipt because Lithuanian doesn't have such a service culture. So, you're totally free to decide how much tips you would like to leave. 10% from the receipt it's really great tips in casual cafes or restaurants.

Have you ever been in the Baltic States? What would you recommend when traveling to one of these countries?