Beaches are one of the most popular summer holiday destinations all over the world. That's also very true for Palanga. Every summer small seaside resort town wakes up from winter sleep and attracts hundreds of thousands of holiday-makers.
There's no doubt – Palanga is popular for its historical heritage, world-class hotels offering SPA services, gorgeous park, and pine forests. However, relaxation and sunbathing in the sandy Palanga beach with wonderful dunes is an absolute top thing to do for most of the locals and tourists.
It's a Family Friendly Beach
Palanga Beach is a great place for families because it offers essential amenities family seek. Restrooms and dressing cabins are easily accessible, especially on the main beach. Lifeguard protection in the majority part of the beach. Wooden tracks leading through dunes are salvation for families with a baby stroller.
Those who would like to have a break from bathing and sand are welcome in lovely lounges situated in front of the sea. A colorful playground is waiting for families just in the few steps away from the dunes.
Mini skatepark and volleyball pitches are ready for active leisure lovers. Lastly, restaurants and hotels are less than 400 meters away from the beach.
Blue Flag Beach in Palanga
Blue Flag is granted for beaches or piers by the Blue Flag International Council. It means that the particular beach/pier has fulfilled the highest quality requirements. Nowadays it has become an important sign for tourists who wish to work on their tan on the best beaches in the area.
A 500 meter stretch of Palanga beach next to Birute's park also has the eco-labels award. Blue Flag status for the stretch was granted for fifteen years in a row. It guarantees that this part of the beach meets all Blue Flag standards: water quality, environmental education and information, environmental management, safety and services.
On top of that, it's usually way less crowded compared to the most popular beach next to the Palanga bridge. The main reason for this is its location. This part of the beach is a bit further from the resort town center. Although, you can easily find it about an eighteen minutes walk south of Palanga bridge.
Swimming might be dangerous!
You decided to have a great swim in the Baltic Sea. You walked pretty far away from the coast to reach the depth comfortable for swimming. That's great! We love swimming too! But before you begin, there are few things you should know about the Baltic Sea.
Be aware of pits and rip currents
Even though most of the shoreline of Palanga beach is quite shallow, sometimes the pits appear. They can be extremely dangerous, especially when the sea is wavy. Usually, the pits are located not far from the coast and are easily visible. Lastly, the pits aren't settled. They might change the location after every stormy night or day. So, you should take a calculated risk when you go swimming.
Water is not very salty
Palanga beach is quite far away from the ocean, thus the water is not very salty. On the one hand, it's absolutely amazing because we can enjoy the sea without a fear to face a shark. Till these days no one has seen the shark in the area of Palanga beach. On the other hand, the lack of salt requires more effort to keep your head above the water.
Jellyfishes in August
One more fearsome animal that horrifies many of vacationers is jellyfish. Luckily for us, jellyfish isn't a permanent resident in the Baltic Sea. However, each year in the late summer jellyfishes visit Palanga beach. The main reasons for that are warmer seawater and stronger rip currents that bring them to Palanga beach.
Many scientists claim that particular species of jellyfish that cheer us by visiting every year is not very toxic. After all, it's hardly recommended to take jellyfishes out of the water or play with them on the beach. If you have been injured by jellyfish, you should meet the doctor as soon as possible.
Beach flag meanings and fines
To stay away from trouble, it's important to remember what the different colors of beach warning flags mean. Red – Yellow flag informs that the beach is supervised by a lifeguard. Whenever the red flag is present, swimming in the sea is forbidden. The ones violating this rule may be fined up to 300 EUR in 2019. Repetitive cases of violation can be fined at even higher rate reaching 900 EUR.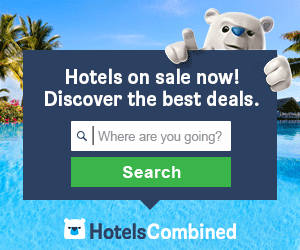 The biggest team of lifeguards are working on the most crowded beach part, next to the Palanga bridge. Usually, they supervise beach stretch from the towers, driving along the beach or checking the situations by drone. However, not all territory of Palanga beach is supervised by lifeguards. In the more distant part of the beach, you might see red flags on the shoreline which means the same – high hazard level for being in the water.
Fun Things to do at Palanga Beach
Wanna have an active day on the beach? No problem. Palanga beach has to offer even a few fun activities for you. One of them and undoubtedly one of the most popular is beach volleyball. There are many open-air courts located just in a few steps from the Baltic Sea.
Try Mini Skatepark on the Beach
Let's try skating on the beach. Sounds fabulous? Only if you haven't tried it yet. A mini skatepark is located just a few minutes' walk north of Palanga bridge. It's free and it's open all day long. By the way, you are responsible for the safety of yourself and your children.
When was the last time you built a Sand Castle?
Another great activity for families at Palanga beach is building a sandcastle. No special tools are needed. Although, beach shovels and little buckets are really helpful in carrying sand and making creative shapes of the sandcastle. Also, you should choose a great place for it because the sea waves can be unpredictable and destroy it in a minute.
Hop into Beach Sauna
Only in summer beach sauna are waiting for you next to the main lifeguard tower (this is the biggest one and blue). It's available almost every day except for those days when weather conditions are inappropriate.
Power Kiting
Windy day on the beach? Not a big deal. Take your jacket and let's go fly a kite. Palanga beach is an incredibly appropriate place for that. The shoreline is wide enough, the wind usually blows from the sea and on such days there aren't many people on the beach. Also, if you're a lover of more extreme activities, you should try power kiting. For more information, you're welcome to check this website (http://www.kaitavimas.lt/en/).
Search for the Baltic Gold – Amber
One more funny thing to do at the beach during windy days or after the stormy night is searching for amber. It's not as easy as it may seem but it really catches you in after you find the first bit of the 'Baltic gold'. Amber might be found in several different colors. To not be fooled by just a simple stone, you're welcome to learn more about it in Palanga Amber Museum in Birute's Park.
In sum, the best day time for amber searches is sunrise or sunshine. Locals are used to finding small bits of this gemstone in algae that are thrown to the seashore after the storm. Larger pieces of amber are caught in the sea by using butterfly nets. The main challenge is to recognize amber from a simple pebble.
Have a picnic
Evenings on the beach also can be awesome. Spectacular sunset, lovely friends and family, and a nice blanket are almost all you need for a wonderful picnic. Food and non-alcoholic drinks you can take away from any food concessions on your way to the beach. Or even better idea is to pack a few homemade delicacies. It would be much cheaper and really tastier.
Hit a beach lounge
If you're not a picnic lover, awesome lounges and bars are waiting for you. They are located at the beach about every 1 kilometer. Great open-air terraces with a spectacular view and bean bag chairs create a cozy ambiance and let you rest after an active day. Unfortunately, they are open only during the summer.
Why Palanga Beach is still not on the list of the best beaches in Europe?
There is almost 100 km long stretch of seashore in Lithuania. Most of it seems pretty similar and it's adjusted for sunbathing. However, only once in a blue moon any of Lithuanian beaches is listed as the best beaches in Europe.
There are many criteria for rating the beaches. After all, personal experience often becomes one of the most relevant factors. Thus, we tell you our remarks about Palanga beach and hope that you won't be surprised during your vacation at this beach.
So, let's get starting! Lithuania has a quite short period of summer, therefore, Palanga beach is pretty crowded on sunny days. Despite that, you can still find a lovely place where to put a towel or a blanket. Usually, there are no mosquitoes, thus you shouldn't rule out the opportunity to work on your tan by lying at the dunes.
What's more, Palanga beach is a safe one. There is lifeguard protection during the day time in summer, the emergency phone number is clearly visible on the wall of lifeguard towers and the sea slope is quite shallow. However, you shouldn't forget to keep your eye on your bags as well. There aren't many thieves here but sometimes vacationers get robbed.
No domestic animals are allowed on Palanga beach. Pet owners are welcome to visit a pet-friendly beach in Nemirseta. It's a beautiful sandy beach about six kilometers south of the center of Palanga town. The easiest way to get there is by bike via cycling route Šventoji – Klaipėda.
More so, at Palanga beach, the most common seawater temperature is around 16-18 degrees Celcius (C). From a few years of experience, we could say that most likely water will be warmer than 18 C in the second half of June and in the first half of August. Unfortunately, it's very difficult to predict water temperature in advance because of numerous factors.
Even if Palanga beach isn't known as a white sandy beach, it will surely please you with its half quartz sand. There aren't many natural debris and litters such as plastic glasses, bags, other packages that are collected by beach supervisors quite often. So, at the start of the summer day, Palanga beach is clean from garbage and ready to welcome vacationers.
The unique feature of the Baltic Sea isn't a crystal clear water. Through the narrow straits, the Baltic Sea joins the North Sea. It's the only way to get the water of the Atlantic ocean into the Baltic Sea. Therefore, seawater often takes several decades to renew.
Even though, there is no garbage in the water. One small unpleasant detail is algae blooms. Each year in particular periods the seawater fills up with algae blooms, so the shoreline turns green. At any other time, the water smells fresh and looks inviting.
Nude Beach in Palanga
Nudism or naturalism is not really popular in Lithuania. However, seaside residents are more likely to choose nudist beaches than usual ones. Unfortunately, in Palanga, the official nude beach still doesn't exist but instead of that here are two separate beaches – 'woman beach' and 'man beach'. Among locals, both of them are used as nude beaches. It's like an open secret here.