Here's our guide to the Baltic States best festivals in 2019. Each festival is impressive and unique because of its stunning line-up, gathering atmosphere and unforgettable experiences. So, if you still haven't any plans for upcoming holiday, you undoubtedly should grab your festi friends or family and get along to one of these amazing festivals in the Baltic States.
The Best Festival in Estonia:
Juu Jääb Festival
When: 19-23 June, 2019
Location: Hellamaa küla, Muhu Muusikatalu, Estonia
Over the last 23 years Juu Jääb Festival has established itself as one of the most gathering jazz festivals in the Baltic States. Each year this festival doesn't lack ambition: amazing jazz musicians from all over the world, lots of music lovers and delitious local food. Line-up includes Sinfonia da Carnaval, Marius Neset, True Think, Lee Oskar and the other famous jazz musicians.
The newest information about festival and tickets
The Best Festivals in Lithuania:
1

Granatos Live 2019

When:  2 – 4 August, 2019
Location: Open Air Museum in Rumsiskes, Lithuania

Granatos Live festival certainly is one of the largest festivals in Lithuania. It's growing rapidly and each year it attracts thousands of people. During the six year period Granatos Live festival gathered almost 90 000 of music lovers from Lithuania and the neighbouring countries.

For the seventh year running Open air museum in Rumsiskes is host to some of the Europe's biggest musical stars. Years and Years, Robin Schulz, James Arthur, Tove Lo, Gogol Bordello and Dynoro have been booked as headliners for this exceptional three days party.

Also, on 2019 the organizers of Granatos Live festival are ready to surprise you with outstanding line-up that includes G&G Sindikatas, Jazzu, Beissoul & Einius, Andrius Mamontovas, Vidas Bareikis, The Station, Golden Parazyth.

If you don't imagine your upcoming summer without Granatos Live 2019, you shouldn't wait no more. Grab your friends and buy the tickets now because it's an amazing opportunity to have fun while listening the music you love.

More information about festival program and tickets

Further Read: What is Kaunas all about?
2

DevilStone 2019

When: 11 – 14 July, 2019
Location: Dainuvos Slenis, Vilniaus g. 80 B Anyksciai, Lithuania

The 11th annual DevilStone festival will return to Anyksciai on July 11-14, 2019. It is the oldest festival in the country and also one of the most innovative. Each year hundreds of rock, alternative music and metal lovers arrive to DevilStone for chance to meet beloved musicians and listen to their live musical experiments. Unforgettable experiences and remarkable moments allure people to come back there at least once again.

This year WATAIN presides over an impressive line-up that includes SODOM, CARACH ANGREN, RANGER, TURBOWOLF, TESSERACT, PULLED APART BY HORSES, SHORTPARIS, BUERAK, IDENTIFIED PATIENT and the other great bands and musicians.

So, if you're still writing your bucket list for 2019, DevilStone festival definitely should take a serious place there.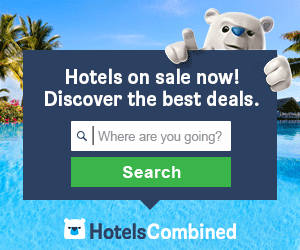 More information about festival program
Further Read: Devil's Hole
3

Bliuzo Naktys 2019

When: 5 – 6 July, 2019
Location: Varniai, Lithuania

Bliuzo Naktys 2019 is an exclusive festival in the Varniai Regional Park on the shore of Lukstas Lake. Every year it's a pleasantly surprising event, especially, for blues music lovers. Brilliant musicians will come there from various counties and they are ready to charm you once again in Bliuzo Naktys 2019.

Have no plans for the beginning of July? You should give a chance for brilliant musicians such as Eric Gale, Ben Pool, Arina & Veto Bank, Very Cool People, Deidrey Francois and many others to make your weekend unforgetable.

More information about festival program and tickets

Further Read: 101 Most Common Words and Phrases in Lithuanian
4

Pazaislis Music Festival 2019

When: 31 May – 1 September, 2019
Location: Multiple locations, Lithuania

Three wonderful months with unique Pazaislis Music Festival is a lovely experience each year. Amazing festival gathers plenty of people regardless of their age and nationality. Fantastic musicians, breathtaking sounds and spectacular locations create powerful atmosphere and ensure good vibes.
This year the opening concert will welcome you in the Pazaislis Monastery area. It gathers Kaunas State Choir, Lithuanian National Symphony Orchestra and world known singers of the classic music.

Pazaislis Music Festival is a festival that classic music lovers can't miss this year.

More information about festival program and tickets

Further Read: Pazaislis Monastery
5

Midsummer Vilnius 2019

When: 15 – 26 July, 2019
Location: Katedros a. 4 Vilnius, Lithuania (Royal Palace)

Since 2016, Midsummer Vilnius festival has taken place each year in the capital city of Lithuania, in summer. All performances and concerts as usual will be hosted in one of the most spectacular places – Royal Palace.

Only this year Midsummer Vilnius brings absolutely unique musical project for the festival guests. It will become the opening concert wherein the best songs of QUEEN repertoire will be performed accompanied by organ.

The lineup also includes JAZZU, Andrius Mamontovas, Gidonas Kremeris & Kremerata Baltica, Asmik Grigorian and several others stunning  performances.

More information about festival program and tickets

Further Read: An Essential Guide of what to see in Vilnius
6

Galapagai 2019

When: 26 – 27 July, 2019
Location: Palūšė, Lithuania

Galapagai is more than a typical music festival. The annual Galapagai Festival returns for the 9th year, drawing an anticipated crowd of more than 1 000 people. The main goal of the event is to gather as much music lovers as possible even if they are fans of different musical genres.

Galapagai festival honours all the wonderful varieties of music across five stages. It brings together outstanding musicians from Lithuania and other countries. In 2019, line-up of Galapagai festival includes IAMDDB, Tommy Cash, JAZZU, G&G Sindikatas, Rusko, Lilas ir Innomine, Vidas Bareikis, ba., Free Finga, Daddy was a Milkman and the others.

More information about tickets and program

Further Read: FAQ about travel to Lithuania
7

Sea Festival 2019

When: 26 – 28 July, 2019
Location: Klaipeda, Lithuania

Sea Festival is an exclusive event in Lithuania. For the first time it took place 60 years ago! It is the oldest annual festival in the Baltic States. Sometimes locals say inside joke by calling this festival "The second Christmas".

As usually, the stunning Craft Fair, impressive parade of ships, colourful opening procession, fascinating performances and many other awesome entertainments attract hundreds of people to Klaipėda.

During the Sea festival most of the lovely events are absolutely free. What can be better?  Even more, while wondering through the festival events you'll have a perfect chance to visit the most remarkable places in Klaipeda.

Further Read: 9 Awesome Things to Do in Klaipeda
8

Vegfest LT Summer Festival 2019

When: 8 June, 2019, 10 am – 6 pm
Location: Vilnius, Lithuania

Let us introduce you to Vegfest LT Summer Festival 2019: the event gathering people without any help of musical performances or comedies as most of the festival does. The latest trend of vegan lifestyle and a huge foodie fair attracts vegan lifestyle enthusiasts from all over the country.

This year the festival is going to be held in "Panorama" wherein more than 100 vegan friendly traders will presents their products. All vegan diet lovers are welcome to join the festival for free.

Further Read: 11 Great Restaurants in Vilnius
9 

Akacijų Alėja 2019

When: 13 July, 2019
Location: Kulautuva, Lithuania

Returning for the 19th year, this one-day festival gathers live music and bard songs lovers from Lithuania and neighbouring countries. While sitting on the grass and enjoying live music, festi people can start dancing or make a meaningful conversation with friends.

Line-up includes Jurga Šeduikytė, Ieva Narkutė, Kūjeliai, Baltos varnos, Žalvarinis, Vitražai.


Further Read: General facts about Lithuania
The Best Festival in Latvia:
Positivus 2019
When: 26 – 27 July, 2019
Location: Salacgriva's Fisherman's park, Latvia
Positivus is one of the finest festivals in Latvia. For the first time it was held in 2007 and during the decade it become one of the most famous festival in the Baltic States. Each year outstanding musical performances and abundance of entertainment truly create lively atmosphere and exciting musical experience.
This year The 1975 presides over an impressive line-up that includes Disclosure DJ Set, Daddy was a Milkman, Emma Jean Thackray, Underworld, Royal Blood, Elderbrook, Superorganism, Cut Copy, Very Cool People, Ansis and lots of other great musicians.
More information about festival program and tickets
Further Read: Remarkable Experience in Cesis, NYE & The Best Places for Dinner 
Do you love festivals? Tell us your breathtaking experience in music festival