Vilnius as a capital city of Lithuania becomes by far the biggest New Year's Eve party scene in the country every year, attracting huge numbers of locals and tourists.
Not everyone likes to find their selves in huge crowds. If that's you – we would recommend checking out nearby city Kaunas or Lithuania's greatest resort town Palanga where almost every hotel organizes their own New Year's Eve Celebrations.
In Vilnius, there are really two options to go about your NYE evening.
First and more budget-friendly is to join the crowd in Vilnius Old Town and celebrate together with the majority of people in Cathedral Square, where the main city celebration takes place.
Another way is to book one of the many NYE events organized by various high-end hotels, restaurants, and nightclubs.
Whatever is more suitable to you, booking your hotel and restaurant in-advance is the key as they tend to sell out quickly way before the actual night.
The best spots to watch fireworks
Cathedral Square. Even though the exact location of fireworks usually is announced only a few days before the New Year's Eve, they're always designed with guests in the Cathedral Square in mind. Therefore it gets especially crowded at midnight.
Hill of Three Crosses. Beautiful panorama of Vilnius Old Town opens from this hill. If fireworks are launched from Cathedral Square, Hill of Three Crosses will give you one of the best angles.
In Vilnius the fireworks show is free. So you can enjoy the show anywhere you choose, at no extra charge (except in private area).
NYE Events in Vilnius 2020
1. Festive Ice Show
Create an unforgettable experience by visiting the family-friendly event in Vilnius. The winners of  Grand Prix and the International Grand Prix and participants of the Youth Winter Olympics will show both individual performances and pair dancing on the ice representing their best skills that impress every spectator. Tickets are still available. 
2. JAZZU
Justina Arlauskaitė (known as JAZZU) is one of the most famous artists in Lithuania. This year she released the wildly hit song called "Wild". Previously she worked with well-known producer Leon Somov.
This New Year's concert is a part of her first solo tour of the biggest Lithuanian scenes.
The ticket price starts at 29.29 Eur.
3. "Naujieji metai: SCHUBERT/AÑAZCO"
ANDRÉS AÑAZCO is a pianist from Ecuador. A fateful event in his musical career happened in his teens when Andrés won first prize in an international piano competition called "Cuidad de Huesca" in Spain. After that, Andrés completed his piano studies in Ecuador and he went to study at the University of Music in Vienna.
This time, Andrés invites us to a beautiful concert, where he will perform piano accompaniment by Franz Schubert. Last minutes tickets are still available. 
4. "KOSMOSAS" Naujų idėjų kamerinis orkestras (NIKO)
NIKO invite us to celebrate New Year Eve by enjoying exclusive light show and sounds of music. During this performance, musicians will surprise even the most skeptical spectators. In contemporary music, they combine classical and popular sounds of music with unconventional playing techniques, language, and minimalist choreography.
This NIKO performance is undoubtfully the most alternative event on New Year's Eve in Vilnius. Tickets are still available. 
5. Ringing New Year in Vilnius TV Tower
Exclusive New Year's Eve at TV Tower.  Stunning cityscape, delicious food, and fun atmosphere will guarantee an unforgettable experience on New Year's Eve in Vilnius.
Ticket price for an adult – 130 Eur (food included).
Ticket price for a child – 70 Eur (food included).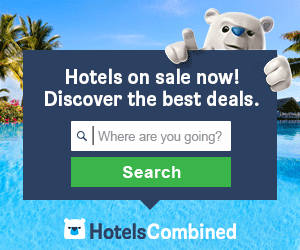 Tickets are limited. More information is available: ekskursijos@telecentras.lt
Things to do on New Year's Eve in Vilnius
Worrying about your New Year's trip to Lithuania? Struggling with cool things to do on New Year Eve? There are some sexy ideas that might take away your doubts and help you to plan an unforgettable New Year's Eve in Vilnius.
1. Treat yourself to a nice meal
Fed up with crowds of people and crazy parties? Celebrate the last day of the year with beloved ones. Choose one of The Best Restaurant in Vilnius and enjoy a lovely meal. If you're looking for a little bit more exciting experience, you should taste traditional Lithuanian food. Ask about it in the local restaurants and they will tell you about Lithuanian dishes on their menu. We would suggest that you give preference to zeppelins as they often leave an impression on newcomers.
All of these restaurants offer tasty food and a fun atmosphere but you better double-check the restaurant open hours on NYE and book a table in advance.
2. Party hard
Looking to party hard on New Year's Eve? Vilnius has many awesome nightclubs to offer. Some of them are known as VIP ones and cost a lot for reserving a table on NYE, but the majority of Vilnius nightclubs are affordable for locals and city guests. Some of the most popular nightclubs that offer snazzy parties on New Year's Eve are listed below.
3. Go to a lovely stroll
One of the most relaxing and at the same time one of the craziest activities is a stroll through the dark Vilnius Old Town streets on New Year's Eve. It's a great way to absorb a lovely festive atmosphere without literally getting involved in the parties.
If you arrived just before the New Year and didn't have enough time to stroll around the Old Town of Vilnius, you will certainly not regret taking a closer look. Our guide about places that are worth a visit to this capital city might help you to plan your walking route. Also, it's really important to not forget about your safety. Having it in mind, like everywhere it would be better for you to avoid the narrow and dark streets.
If you have some serious problems and you're looking for emergency help, you should call 112. 
4. Go to a Show
Have you ever been in a theater on the last day of the year? Not yet? Just great because Vilnius has some amazing performances to offer.
Almost each year Moscow City Ballet comes to Vilnius and invites us to enjoy their wonderful ballet show – "Spragtukas". Unfortunately, tickets always sell out very fast, so you should plan ahead to visit this show.
Other theaters offer amazing shows as well. However, the majority of performances are in Lithuanian. So, if already know some word in Lithuanian language or if you really want to learn some most common words and phrases in Lithuanian you're welcome to choose any show from the available show list on the website www.bilietai.lt
New Year's Eve parties in Vilnius
Hilarious clubs and pubs are a paradise for parties' lovers on the NYE. Dozens of bars and night clubs are lined up in the Old Town of Vilnius. Usually, it's really great because you can easily replace the party place to another.
However, New Year's Eve in Vilnius is a special occasion. Therefore, on NYE you should make a reservation to the restaurants and cafeterias for sure. Also, it's rather likely that entrance to the majority of the nightclubs will be charged at a higher price than usual. Below you'll find a shortlist of nightclubs and bars that are situated around the area of Cathedral Square.
ATTENTION! Most of the great pubs and clubs are situated in the Vilnius Old Town. However, on New Year's Eve, the transport of vehicles will be limited in the city center, thus we recommend you to choose an alternative way to arrive at the party (such as taxi, Udemi, public transport or etc.).
Pubs and Nightclubs in a distance of 500 meters and closer to the Vilnius Cathedral Square:
Mojitos – Casa De Cuba Night bar
When: door opens at midnight.
Where: Totorių g. 11, Vilnius.
Wild party with the rhythm of Latino
Barbados Tropical Bar
Where: Totorių g. 1, Vilnius.
Carré – New Year's Eve 2020
Where: Gedimino pr. 9, Vilnius.
A positive atmosphere, fancy cocktails, and tasty food will enrich your last evening of 2019.
Reservation in advance is necessary.
Cocainn Bar – New Year Carnaval 2020
When: door opens 10 pm
Where: Gedimino pr. 2a, Vilnius
Cocainn Bar is extremely close to the Vilnius Cathedral Square, so the best spots for fireworks show are guaranteed.
The entrance price starts at 5 Eur.
A table reservation is available. 
Pubs and Nightclubs in a distance of 850 meters and closer to the Vilnius Cathedral Square:
La Birra Pub – New Year's Eve Celebration 2020 at La Birra Pub
When: door opens at 5 pm
Where: Vilniaus g. 29, Vilnius
Great DJ and FREE ENTRANCE on the New Year's Eve!
It's better to make a table reservation in advance.
Bar Cozy
Where: Dominikonų g. 10, Vilnius.
It's a great place for tasting delicious food and ringing in the new year.
KAS KAS Bar – Be anything but happy – New Year's Eve 2020
When: door opens at 8 pm
Where: Islandijos g. 4, Vilnius
On New Year's Eve in Vilnius furious party and two dance floors are promised in KAS KAS Bar. DJ Kunigas, DJ Vanga and DJ Dremoviq invite us to an unforgettable party in the heart of Vilnius city.
Prices start from 20 Eur.
Reservation in advance is necessary.
Pubs and Nightclubs in a distance of 1km and closer to the Vilnius Cathedral Square:
Brodvėjus Pub – New Year's Eve with legendary musicians
When: door opens at 7 pm
Where: Vokiečių g. 4, Vilnius
Let's celebrate New Year's Eve together with live music and the band PELENAI!
Entrance without reservation table – 25 Eur.
Prises of table reservation starts at 100 Eur.
Reservation in advance is recommended. 
Juoda Raudona Bar
When: door opens at 8:30 pm
Where: Vienuolio g. 4, Vilnius
Donata is a star of this event. She will perform songs well known to the locals in Lithuanian, Eglish, and Russian. What's more, New Year's Eve celebration will be full of surprises. After the concert the stage will be taken over by the DJ Roberto.
Price – 59 Eur/per. (Food included)
Reservation in advance is recommended.
3 Sstaliukai ir Telikas – Su kuo susitiksi tu? 2020-ieji, ateikit čia!
When: door opens at 8 pm
Where: Pamėnkalnio g. 14, Vilnius
Rock music will definitely help you to forget all the failures of this year and will inspire you for the next year's resolutions.
Price – 10 Eur/per (a snack set and a glass of hop drink are included).
Magic in NYE
The New Year is coming like crazy. Are you ready for one of the biggest challenges of your life? Be brave and make a resolution for 2020. It can be anything and it can turn your life around. The easiest way to make sure you succeed in your own resolutions is to write it down and put it in a secret place. Next year at the same time you should read it and make sure you achieve your resolution of the year or not.