Tallinn as the capital of Estonia is the biggest City in the country, located at the northern end of the country, right by the Gulf of Finland.
Tallinn is a city that perfectly combines the medieval remains of the old town with a modern city center. This is a city that never sleeps. There is always many things to do in Tallinn, either it is day or night.
As a local citizen of Tallinn I want to take you throughout the city and give you some tips what to do in Tallinn to get the incredible experience of my home town.
Some sights are probably more popular ones that you can easily find anywhere on the internet, but I've brought them out because you really do not want to miss those, while visiting Tallinn.
However in the most part I've tried to focus on parts of the city that you may not go as often as a tourist, unless you know to search for it.
Here are 20 suggestions from a local of things to do and places to visit, when you are traveling in  Tallinn:
1
Experience the Medieval vibe in Tallinn Old Town
If you are a fan of medieval scenery, architecture and cuisine then Old Town of Tallinn is the right place for you. As you can probably guess, it is also the main tourist attraction in Tallinn as well, but it is surely worth it.
Tallinn Old Town might seem small area, but it is packed with sightseeing attractions. There are many historical spots, like the Town Hall Square in the center of Old Town, Skoone Bastion or the Toompea Castle, that is nowadays active as a parliament building.
If you are a fan of museums, then in Old Town you can visit a Maritime museum in a large cannon tower, Estonian Museum of Natural History or the former KGB House along with the KGB Prison Cells.
Of course the historical stone city wall is sightseeing on its own. Attached to that iconic city wall there are many interesting towers that you can visit, such as Hueck House, the horseshoe-shaped Köismäe Tower, Plate Tower or Eppingi Tower. The list is endless.
On the other hand, if you are a fan of more religious part of history of Tallinn, there are many interesting churches in Old Town for you to visit, such as Saint Nicholas' Orthodox Church, Holy Spirit Church, St. Nicholas' Church or Adventist Curch.
Not to mention all the cafes, restaurants, pubs, clubs and shopping locations that can be founds everywhere throughout the Old Town. It is truly a tourist's bliss.
2
Witness the Presidential Glory by the Baroque Palace in Kadriorg
Palace in Kadriorg is a historical building. It's known to be constructed by the Tsar Peter the Great of Russia in honor of his wife Catherine I. Right across the palace is the Presidential Residence, where the office of the president is.
Even more beautiful than the palace itself are the gardens all around the palace. This is truly a haven for all the gardening fanatics or to anyone who enjoys the beauty of plants and flowers. So, peaceful stroll here is one of those must things to do in Tallinn.
The palace is situated in middle of a large Park of Kadriorg, which is a natural sightseeing by itself.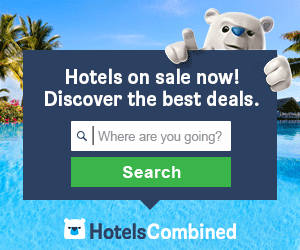 Besides the residential castle in park of Kadriorg, there are different cafes, sightseeing spots and museums to visit. Not to mention the graceful architecture all around the park. If you want to enjoy the beauty of nature and the scenery that has been literally taken out of the romance novel, then this is the place to go.
Not to mention all the breath taking background to all of your travel photos. Some of the mentioning worthy spots in the park of Kadriorg are the Swan Pond and Kadriorn Sundial. When taking a walk around the pond you may come across Jaan Poska and F. R. Kreutzwald monuments.
Walking deeper into the park you may come across Children's Museum or Mikkel Museum that is filled with artworks from private Estonian Collector. Behind the Presidential Residence, that I already mentioned before is a small cosy Peter the Great House Museum.
3
Get An Ultimate Art Experience in KUMU
This is truly THE place for all the art lovers. Everyone will find something to look at from this museum. It is situated right beside the park of Kadriorg and it's really had to miss that big complex of buildings. Thus, be sure to bookmark this place on your list of things to do in Tallinn.
This is the headquarters of art in Tallinn and the biggest art museum in Estonia. There are both permanent and temporary collections shown in there and each floor of the museum building represents different era or theme of the art collections.
Make sure you take your time when you go to KUMU. Besides the exhibitions you can also find café, bookstore and different art walks inside the building.
4
Mythological Lake Ülemiste
This is the place to go when you want some change from the busy city life, enjoy the beauty of nature or get excited about mythological places and legends. Lake Ülemiste is situated right besides the airport and is the largest of the lakes that are surrounding Tallinn.
It is also the main part of the water supply system that provides the city most of its drinking water. In the lake there is a huge boulder that by legend is called Linda's rock.
Legend says that our mythical character Linda carried this huge rock in her apron to take it to her husband's Kalev's grave at Toompea (this is the place of the parliament building). On her way there the boulder fell out of her apron, which made her so sad that she sat on the rock and cried. Linda's crying created the Lake Ülemiste.
Also a mythical character, the Ülemiste Elder is believed to be in the Lake Ülemiste. A myth says that if you go by the lake and you should meet this Ülemiste Elder. He will ask you if Tallinn is ready yet and if the answer is yes, then he will flood the entire city.
So if you happen to meet him there, make sure to tell you Tallinn is not ready yet! Besides all the mythical beliefs, Lake Ülemiste is a nice place with beautiful nature scenery to take long walks in.
5
Experience the Singing Revolution at Tallinn Song Festival Grounds
This is a place you must visit if you're a history lover. Tallinn Song Festival Grounds is a large area, which main attraction is the huge song arch. This is where every five years an historical event, Estonian Song Festival takes place.
It is the biggest choral singing festival in Estonia and maybe even in the world. Choirs all over the country prepare thoroughly to get to sing in this festival. For each festival a huge combined choir of 30 000 singers is formed to sing together in harmony. This singing festival tradition began along with Estonian national awakening that is known as the Singing Revolution in history of Estonia.
If you have never been to Estonian Song Festival, be sure to remember it the next time you think of fun things to do in Tallinn.
While you are walking along these grounds, just imagine hundreds of people singing together for the independence of Estonia. On one side of the Song Arch there is a 42 meters long fire tower, where during the song festival you can see the fire burning. The tower of course is open for public all the year round. On top of the tower you can see the amazing views on the city.
Of course such large grounds are not only used for the singing festival, but different festivals and concerts are held there for the large audiences. For extreme lovers there is also possibility to talk on top of the Song Arch or take a bungee jump down the Fire Tower. 
6
Get Creative at the Creative Hub (Kultuurikatel)
In the old Tallinn's power plant buildings there are now renovated rooms for different creative and cultural events. Kultuurikatel organizes different events, concerts, performances and workshops.
All year round there are different events held there, either it is a musical concerts or festivals, vegetarian food or street food festivals, different exhibitions or for example workshops for all the geeks or entrepreneurs.
Since the building itself is renovated from a power plant buildings, it has that old factory, a little bohemian vibe to it still.
7
Energy Discover Centre
On the other side of the same building, where the Tallinn Creative Hub is situated, lies the mecca for all the science enthusiasts. It's the Energy Discover Centre where you can truly discover the essence of electricity and energy.
You can take part in different demonstrations, like the lightning demonstration, or just walk around and discover different exhibitions about electricity, sound and light or even the butterfly effect or tap water. It's even possible to visit a planetarium.
It's really an educative and fun way to discover either alone, with friends or family. There's something interesting for everyone to find.
8
Tallinn Concert Hall
If you like explore abandoned buildings and like that rusty urban vibe, then the old Concert Hall is the place to go. It's a Soviet Era building that used to host all the biggest concerts and musicals in Tallinn once.
Right now it's simply an abandoned building with only a mere image of the glory that it once held. Still, it holds a dear place in local people's hearts, definitely the ones, who still remember any of the concerts, musicals or events that were once held in this building.
It is situated right by the sea and this building has different stairs going all across the building itself. Basically you can just walk above the whole building by using the stairs.
From the top of that building you can see the most amazing view over to the sea and over to the city. For example, if you'd like to take some selfies with picturesque background, this is definitely one of the places to visit in the city.
9

Tallinn Fish Market

Right next to the abandoned Concert Hall there is a little fish market right by the sea for all the fish lovers who are visiting Tallinn. It is usually open for limited time on Saturdays only. But even if it's not active, you could still walk around there and enjoy the scenery.
10
Feel the bohemian vibe by the sea at Beta-Promenade
Beta-Promenade is a simple walking path from the Kalaturg all across the Kalasadama area to the modern Noblessneri quarter. This is really the place to go if you want to see the mix of the old and the new together.
Along that footpath you can see the old abandoned buildings, like the old abandoned prison building, followed by the renovated harbor with a museum and finishing at the modern and up-and-coming real estate heaven by the sea, that is an architectural sightseeing by itself as well. All the while you can see beautiful views to the sea and enjoy that refreshing sea breeze.
11
Experience the law and order in abandoned Patarei prison buildings
It is a complex of buildings that was a Central Prison in Tallinn during 1919 – 2005. Now there are no inmates holding captive, but it has now been turned into a museum to some extent, which means that you can get a peek inside to these old prison rooms and see how law and order used to be executed in Soviet Union.
On most part it is now complex of abandoned buildings and it is situated right next to the Beta-Promenade and by the sea. It is still a sight to see, rustic and rough, but holds so much of history.
Although, since it is situated near very exclusive and up-and-coming neighborhoods of the city, then it is probably a matter of time since there some new developments are being built on these locations. So better hurry, put it in your list of must things to do in Tallinn and see all those historic buildings, while you still can.
12
Can't miss out on Seaplane Harbor
Right after passing the Patarei Prison buildings you will make your way to the Seaplane Harbor, which has also become one of the biggest tourist attractions in the city, but it's also with a good reason.
Since Tallinn is situated right by the sea, then sea transportation has played a vital role in this city. In Seaplane Harbor you will find many historic boats and ships what on better days are still active and can take you out on the sea. There is also where one of the Tallinn's yachts harbor is situated.
In middle of all that is a Maritime Museum, where you can see different exhibitions, including well-preserved submarines and many more sea-related things. Not to mention the beautiful sea line.
Since this article is about all the fun things to do in Tallinn, there is also a possibility in Seaplane Harbor to take a boat to Naissaare, either for a day-trip or maybe a romantic dinner cruise?
Naissaare is a small island near the northern coastline of Tallinn and a short steamship trip will take you there in no time. This is not like in the capital anymore, so you better take a bike with you, because most of Naissaare is nature that is untouched by any human activity.
There are many places where you can camp or hike. Surely on Naissaare there is a vacation center and guesthouse as well, where you can spend a few days comfortably if you wish to.
Naissaare is an old military island, which means that on the island there is also a military museum to visit and of course the lighthouse. Beautiful views you can get from the different camping and hiking paths, as well as at the sandy beaches.
13
Noblessneri Foundy and the Former Water Tower
Noblessneri is a name of that neighborhood next to the Seaplane Harbor by the sea. It is a district that is made out of old industrial buildings and near the main foundry building is also the former water tower of Noblessneri.
Those buildings were once part of the industrial complex but are on the most part now built as exclusive and very expensive apartments in the city. The Noblessner Foundry building is used now as a place to host different events and festivals.
Visiting Noblessneri is one of these must things to do in Tallinn for an architecture lover. All those buildings lead visitors to a breathtaking park that used to be a cemetery. That is now called Kalamaja Cemetery Park.
It is a nice quiet place in middle of the busy city streets to take a refreshing walk and as you stroll around the park, you can still detect a few remains of the old cemetery grounds.
14
Kalamaja region
Kalamaja is the name of the neighbourhood that connects the sea line and harbors to the Balti Jaam train station. It is really eclectic and bohemian part of the city. It is considered as the most hipster neighbourhood in Tallinn.
You can see it even by the architecture of those old wooden buildings and just to walk along the streets it is interesting to see how the old buildings are mixed with the new and modern.
Over 10 years ago, when I first moved to this part of the city, it was considered as a pretty dangerous and poor neighbourhood, but now it has become one of the desired locations to live in the city.
In Kalamaja there are ton of cafes and restaurants to visit, a newly renovated Balti Jaam market and a lot of local little businesses and shops that might not be so known to a foreigner, but it is surely an interesting part of the town to explore and discover. If you are delighted with the spirit of Bohemian life, don't miss your chance to visit this colorful area. Let's inscribe it in your list of great things to do in Tallinn.
15
Telliskivi's Creative City for the creative visitors…or hungry ones
When you stroll around Kalamaja then you surely cannot miss Telliskivi's Creative City center. It is complex of different industrial buildings, that are nowadays a canvases for street art masterpieces as well as different cafes, restaurants, concert and event places and of course a lot of street food trucks.
This is the place where the industrial vibe truly is preserved. Inside of the Creative City buildings there are many rooms and halls for different exhibitions or events, festivals or parties. Next to the different cafes and restaurants you can find different indie-style shops and workshops as well.
In recent years it has become one of the most popular places for different events, concerts and festivals in the city among the locals or a perfect place where to just meet up and hang out with your friends for a lunch of dinner, perhaps.
One of the really notable things right next to the Telliskivi Creative City is the street food court that is built right on the old railways. This is where you can get either a kebab, Indian food, pizza or the best fish and chips in town.
16

Some more urban culture at Salme Cultural Centre

There are many different cultural centers all around Tallinn, but this is one that tourists and foreigners might not know much about, but it is more known among the local people of the city.

The building itself is over 50 years old and it is still actively in use by different events, concerts, exhibitions and theatre performances. Inside there is a grand theatre hall where different theatres all over Estonia sometimes come and host performances.
17
Stroll around the city on Segway
Tallinn is the city of startups. I am sure that wherever you are from, you might recognise the names like Skype or TransferWise, which originally started out from Tallinn.
It is a mecca of information technology. One of such technological wonders is the Segways, which is an exciting way to travel around the city instead of a car or a bike. It definitely looks very cool as well and is much faster than by foot. Traveling by Segways is unique experience and one of those awesome things to do in Tallinn.
18
Walk On the Edge for more extreme experiences
Tallinn TV tower is pretty known among the tourists as well, but not many might know that there is a possibility to take more extreme thing to do and Walk on the Edge on the 22th floor of Tallinn TV Tower.
If you are not too much afraid of heights and want to see some breathtaking views over the city, then this is something you must do while in Tallinn. It is a perfect location for those amazing selfies as well.
This is not the only reason to visit the Tallinn TV Tower though. For those, who don't want such extreme experiences there is a top floor on the TV Tower, where usually different exhibitions are shown and you can safely enjoy the view up there as well.
With warmer weather you may even step out on the balcony where you can enjoy the breathtaking view. Not to mention the café and restaurant where you get to eat delicious food while enjoying this million-dollar-view.
19
Nõmme Adventure Park for more adventurous souls
This is an adventurous place for the whole family. In middle of Nõmme woods there is an exciting Adventure Park where you can literally climb on trees.
There is still a lot to discover for children as well as for adults. On the trees there are different exciting houses and platforms while between the trees there are different kind of ropes and swings that make it quite a physical challenge. This is the place where to literally discover new heights!
While traveling with your family and looking for fun activities, visiting this Nõmme adventure park is one of the must-do things to do in Tallinn.
20
Paljassaare peninsula to get some countryside vibes without leaving the city
Paljassaare peninsula is really a place that even many local people don't know much about who has never been to that side of the city. Not only are there sandy beaches and coastline, but there is also a former military zone, a birdwatching tower and trails that take you all the way to the top of peninsula.
Paljassaare peninsula is situated on an important birds migration route, which makes it the perfect place for some bird watching to all nature-lovers out there. If that's you then visiting Paljassaare Birdwatch Tower is one of those great things to do in Tallinn.
There is a Pikakari beach that not too long ago only a few locals knew about. Since the route to Paljassaare peninsula is through a very rough and robustic neighborhood, then tourists most likely won't accidentally travel to a place like this.
However, since in the recent years a lot of old industrial areas have been modernized all over the city, then nowadays this might be a little bit more popular travel spot than it used to be. Still it is a perfect combination of the untouched nature and urban city vibes.
It is the place to go, when you want to experience that typical countryside feeling but without actually travelling outside of the city. Near the Pikakari beach is also the Katarina Pier that was constructed as part of the Peter the Great sea fortress.
Thanks a lot!
We would like to thank a lot for Liis Hendrikson. As a local Tallinn inhabitant and a freelance writer she helped us a lot.