Palanga is one of the most beautiful resort towns in Lithuania. It's located aside the Baltic Sea, so mostly tourists go there during summer period. Though, that wonderful beach shouldn't be the only pleasure in Palanga. Also, there you can go for a lovely evening stroll in Palanga Botanic Park, visit well-known Amber Museum, go for a ride in scenic bicycle paths and enjoy the best SPA services all year round. In the town many wonderful SPA Hotels are waiting for you. Therefore, it's a reviews list of five best SPA in Palanga resort town.
Vanagupe Spa Resort
Vanagupe SPA Resort is one of the best places for your holiday. There are many pleasant SPA procedures to choose from, such as Turkish Hammam, Swedish massage, Back Mioplastic, Indian anti-stress massage, Thai feet massage and others.  Usually the treatments rooms are fully booked; so way better is to book the desired procedures in advance.
Also, you shouldn't forget to visit Golden SPA complex. It consists of impressive pools, awesome baths (especially aroma one), Jacuzzi, sauna and the ice room which is great for cooling down after your relaxation in sauna. Though, all these pleasures are available for adults only (from 16 years old). So the atmosphere in SPA area is tranquil and perfectly adjusted for relaxation. The other good thing about Golden SPA complex is the working hours. It shouldn't limit you at all because it is open from 9 a.m. till 9 p.m. each day except Tuesday. On Tuesday attractive SPA complex works from 2 p.m. till 9 p.m.
In Vanagupe SPA Resort you can choose from already formed SPA programs for specific vacation period or packages of SPA procedures with accommodation. One of those packages called 'Baltic SPA pleasure' is available all year round (except December 31, January 1 and February 13-14). The package includes breakfast and dinner in restaurant, accommodation, opportunity to enjoy selected SPA treatment (from special list) and deep rest in SPA center pool and bath areas. So, you are free to choose: plan your vacations by yourself or just leave a part of it for responsible staff. That's an excellent opportunity to relax and rest without stress. Vanagupe SPA Resort is one of the best choices of best SPA Resorts in Palanga.
Gradiali Palanga
Gradiali Hotel is situated a bit further from the town center. Wherefore, it's a perfect place for avoiding noisy nightlife and having deep rest. Hotel is involved in the list of one of the best SPA in Palanga. It offers plenty of various kinds' services which might surprise you. There is a wide list of pleasant and healing procedures such as Water Therapies, massages, Amber Therapies, Hydrotherapy and many others. What is more, you can feel free to choose already prepared wellness programs such as:
'Pušis' (this program is designed for women);
'Ąžuolas' (it's perfectly adjusted for men);
'Ramybė' (it's aimed for deeper concentration and relaxation);
'Įkvėpk giliai' (it's adjusted for people who has breathing disorders, depression or migraine) and others.
Sport lovers are welcome to spend their leisure time in the modern gym which opens on 8 a.m. and works till 9 p.m. Do you not prefer active recreation? Also, that's not a big deal. In the hotel you'll find relaxing Jacuzzi, pleasant Steam bath, smallish swimming pool and some enjoyable programs in Therapeutic SPA category. Though, Gradiali hotel is a wonderful place for holiday not just because of best SPA services but because of great healing treatments as well.
Gradiali is one of few Palanga's hotels that provide Sanatorium Care service. It's available for patients with health disorders or chronic diseases. There is already formed special program which includes accommodations, two meals a day and up to 5 professional procedures. The main condition is duration of staying in the hotel. It should be at least 5 nights.
Amberton Green Apartments
Amberton Green Apartments is located in impressive area. From one side you can see a smallish Rąžės creek flowing aside and hear mix of musical sounds spreading from the main entertainments street in Palanga (especially during summer time). Meanwhile, from another side you might be fascinated with picturesque view to a wonderful neo – Gothic church. That amazing sacral building is visible from roof terrace as well. So, you definitely are going to feel lovely and cozy atmosphere around you while enjoying open Air Jacuzzi.
Each guest is welcome to begin the morning with lovely swim in the pool or peaceful relaxation in sauna. Free visiting hours is from 9 a.m. till 12 p.m. During other time some additional fees apply. However, mornings in swimming pool and sauna area might seem quite crowded in summertime. Especially, as hotel is fully booked. So, the real relaxing and peaceful atmosphere you might feel there after the noon.
Also, the hotel offers one of the best SPA services in Palanga. There is vast variety of pleasant treatments such as aromatherapy massage, body scrub, SPA rituals and other. It let you feel freshness on your skin and in your minds. Pleased atmosphere and friendly staff will give you the best memories from staying in Amberton Green Apartments.
Palanga Spa Luxury
Palanga SPA Luxury hotel is situated in a wonderful place. Delightful trees surround the gorgeous SPA complex and create a great opportunity to feel the relaxation in nature. Beautiful squirrels might show you the lovely dance in the nearest trees and fresh sea wind will please you once in a while. The hotel is nearly 500 meters away from the Baltic Sea and the scenic places (such as Palanga Botanic Park and Love Alley) are even closer.
Palanga Hotel consists of two different complexes. Palanga SPA Luxury is one of them, so it's ordinary that all hotel guests are welcome in the same SPA and Balneotherapy center area. There are wide selection of various beauty and health procedures (for instance: night makeup; underwater massage; SPA pedicure; Japanese facial therapy 'Kobido'; St. Barth Treatments; Anne Semonin Treatments and many other). Also, the hotel offers specific SPA procedures for your beloved children. Thus, it's a brilliant opportunity to take a deep rest during your vacation.
What's more, amazing baths and indoor/outdoor mineral water pools are waiting for hotel guests too. There are many different options like Steam bath, Laconium, Sauna, Romanian pool, Mineral – water swimming pool and others. So, it's not hard to find a cozy and peaceful place for pleased holiday noon or evening. Also, it's important to mention that families with children under 14 years are welcome to the SPA complex or bathhouse, pools just until 5 p.m. After that the SPA area becomes an oasis for adults' relaxation.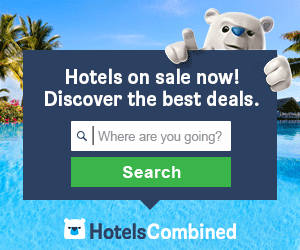 Palanga Visit Apartments
Usually, best SPA centers are situated in huge and luxury hotels, but sometimes we can find miraculous exceptions. One of them is small and cozy Palanga Visit Apartments. Hotel offers a wonderful SPA and beauty procedures (such as recreation bath, Aroma SPA, Lavender SPA, Manicure, various kinds of massages, waxing, SPA face treatments and others). Comfortable atmosphere, pleasant procedures and helpful SPA staff will let you forget the daily worries and rest in an oasis of peacefulness. Holiday without pleasure of SPA procedures shouldn't be called as the real holiday. Thus, Palanga Visit Apartments is a superb choice regards to cozy SPA area and affordable prices.
Palanga Visit Apartments is located relatively close to the charming pines forest which is like a living wall between residential area and the cheerful beach that's about 5 minutes away if you're going on foot. The only big drawback is that resort doesn't have a restaurant, so you'll have to use other food services. Plenty of beautiful restaurants and cafes can be found around J. Basanavičius street that is only 15 minutes away. Therefore, you shouldn't be afraid to take a longer walk as it's easy to choose a wonderful place for lovely dinner or cozy evening in restaurants/cafes like Molinis Ąsotis, Žuvinė, Floros Simfonija, Onorė or De Cuba.