Historical Old Town, exceptional treasures of nature, impressive river bank and dock, amazing sculptures, lovely cafes and fascinating restaurants – there are many remarkable places to visit. However, if you are still wandering how this city could surprise you, take a quick look to the list of things to do in Klaipeda. It takes just a few minutes but might help you to dispel any doubts about your upcoming trip destination.
1

Have a Day Trip to Curonian Spit

Curonian Spit is undoubtedly one of the most exceptional places in Lithuania. It's a narrow strip of land surrounded with the Baltic Sea from the one side and Curonian Lagoon from the other side. The sun shines there more often than any elsewhere in the country, thus landscape seems more like a desert than green forests.

What is more, Curonian Spit is beloved by tourists. It's easily reachable from Klaipeda and it's full of nature and historical treasures. Parnidis Dune, ancient Fishermen houses, the Valley of Death, Hill of Witches and many other amazing spots are known as the most alluring places for visitors.

Curonian Spit is a perfect choice for having a day trip. Scenic bicycle paths and wonderful road give an opportunity to choose the way of traveling. Also, there are no obstacles for traveling on foot but then one day would be definitely not enough for curious discovery in the area.
2

Enjoy the Dolphin Show in Dolphinarium

Visiting Dolphinarium is one of the must things to do in Klaipeda. It's the only Dolphinarium in the country and each year it attracts multitude of foreign travelers and local tourists.

Great dolphins' and California Sea lions' performances impress even the most skeptical visitors. The show lasts for about 30 minutes. Although it's quite short, it's more than enough to reveal fascinating skills of the animals.
3

Visit the most Popular Sights in the City
Finding Gems in the Streets
If you're looking for cool and fun things to do in Klaipeda, we would recommend you to find perfectly hidden sculptures in the city center. From the first view it might seem as easy as pie but without map it's a quite difficult task even for locals. Much more than 20 charming statues and monuments are situated in various unexpected places.
For those who are really crazy about sculptures we would recommend to visit Klaipeda Sculpture Park. You can easily reach it on foot while discovering Mazvydas Alley or going to the city center from Klaipeda bus station.
Experience the sea spell at Klaipeda breakwater
Klaipeda breakwater is the only gate that connects Curonian Lagoon and year-round port with the Baltic Sea. So, there you can watch arriving and departing ships all day long. However, Klaipeda breakwater is quite short and narrow, thus during the stormy days it's a bit dangerous and not fully adjusted for expeditions.
For those who're planning to add Klaipeda breakwater to their best things to do in Klaipeda list, we would recommend to check this website before visiting the spot. There you'll see what the real weather at the breakwater area is. Also there you'll find the time lapse which in Lithuanian is called "Laiko panorama".
Let's play Chess in the Old Town
Looking for a break time? Let's play a game! Klaipeda Old Town is full of lovely gems and this time you can be pleasantly surprised with the opportunity to play chess in the open air. Chess will definitely help you to take a breath and relax from the strict sightseeing schedule.
This unusual chess board you'll find in the heart of Klaipeda Old Town. It's situated in front of the "Magical Mouse" sculpture.
Visit Upside Down House
If you feel a shortage of ideas about what to do in Klaipeda, you should try to flip your life over at least for few minutes and think about it once again. If the answer is yes, you can easily do it by visiting Upside Down house in Radailiai. This crazy house is situated just a few kilometers away from the city.
4

Have Memorable Hours in Museums
The Museum of Clocks
Museum of Clocks is a place where time never stops. What makes Museum of Clocks even more impressive is its gorgeous collection of clocks and watches. You might be fascinated by the evolution of clock construction. Through the years it has changed significantly.
What is more, an amazing open air park of clocks is established in the back yard of the Museum. If you're lucky, you'll have an opportunity to measure the real Klaipeda time according to the sun. Even if your visitation day is too cloudy for that, you shouldn't get upset because there are still many awesome things to do and to learn.
The History Museum of Lithuania Minor
If you're history enthusiast, you definitely should visit The History Museum of Lithuania Minor. The museum is established in historical building which was rebuilt after the WWII. The first permanent exhibition was open there in 1992 and from 2000 till these days the Museum is ready to present us the historical details about Klaipeda and its region in 1939 – 1960.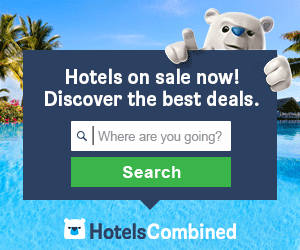 5

Have a Bike Tour to Palanga and return

Another fun thing to do in Klaipeda is to have a lovely bike tour to Palanga and return. This attraction is perfectly suitable for cycling lovers and families. During the bike tour you'll have an awesome opportunity to see the real beauty of Lithuanian nature by visiting some impressive sights such as Plaze Lake and Dutchman's Cap.

Even more, the Resort Town will greet you with wide list of cool things to do in Palanga. There you can spend all day long sightseeing and having a good time on Palanga Beach.  Also, you could expand your tour by visiting Sventoji but at the same time you shouldn't forget about the way back to Klaipeda.

So, Klaipeda and Palanga are connected with scenic cycle path that lasts about 25 kilometers. It's not as wide as the bicycle path among Palanga and Sventoji but it's wide enough for the amount of people that use it. The major part of the bike path is leading through the forest, so due to natural processes of nature the path surface isn't perfectly smooth.

Nevertheless, few kilometers of the bicycle path lead aside the roadway. So, we suggest you think about the safety first and take an attention to the cycling rules in Lithuania.
6

Try exciting water activities
Discover Dane River with waterbike
Swim with waterbike is rather cheap and attractive way to discover the treasures of Dane riverside. For around 7 euros you can rent one of the colorful waterbikes and get around the most excited sights aside the Dane river. It saves time and gives an opportunity to take a look at "Meridian" from different perspective.
The easiest way to find these waterbikes is by reaching the captivating "Mermaid". Rental is situated in front of this enchanting sculpture. During the warm season rental opens at 12 pm and works till 9 pm.
Experience boat trips
Klaipeda is situated in a very impressive place aside the Curonian Lagoon and next to the Baltic Sea. Therefore, the city guests are welcome to experience the boat tourism via stunning waterways. Trip duration and the ticket or boat rent prices depend on the waterway you choose. The most popular and the most impressive one leads aside the charming dunes in the Curonian Spit.
7

Be ready for a Dinner Time

If you're looking for a casual place for a dinner, you'll easily find it in the almost each street of the Klaipeda Old Town. However, those who love tasting really delicious Lithuanian food or pizza should visit Friedricho pasazas.

Several of Chinese food restaurants are situated in the Old Town, but we would recommend you to choose ones that are situated a bit further from the city center because they offer similar food quality for reasonably less price.
Food with a view
Restaurant VIVA LAVITA is an ideal place for lovely dinner in Klaipeda. The restaurant is located on the 20th floor of the most recognizable building in the city. Restaurant VIVA LAVITA undoubtedly is called as one of the most impressive restaurants in Klaipeda. Delicious food will impress you as much as gorgeous view over the Curonian Lagoon and Klaipeda breakwater.
8

Enjoy the greenery and attractions in the most popular Parks
Dino Park
OMG dinosaurs still exist. That's what you may think while looking at the extremely realistic dinosaur models in the Dino Park. They not only look like real dinosaurs but also can make sounds and move. That will undoubtedly attract your attention.
Sculpture Park
Klaipeda Sculpture Park was established in 1977. Over 40 years about 116 sculptures found a home in this wonderful green area. Some of the sculptures are monuments for famous historical persons but the other part of them has specific meanings that often became a hard puzzle for the park visitors.
9

Check the Routes in the City and Beyond
Route No 1. Romantic Stroll through the River Bank
Klaipeda is a wonderful city with an amazing beach and magnificent bank of Dane River. At the sunny evening the lovely stroll aside the river should be called as number one on "what to do in Klaipeda" list.
Dozens of beautiful sculptures and old boats create really special atmosphere there. The majority of these boats seem like really old ones. However, the most impressive  boats decorate the river bank during the annual Sea Festival in Klaipeda, which takes place in the end of July.
What do you like to do during your holidays abroad? What was your experience?